Our Main Domain is Executive Search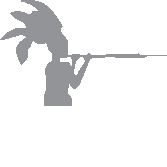 Discreetly headhunting for our clients is what we do best. We have more than 18 years of recruiting expertise that helps us to understand the workings of the market. Extensive experience in staffing management positions at senior and middle levels and finding specialized experts helps rank us as one of the top executive search companies out there.
We use our own network of contacts to work actively with our clients and candidates. Furthermore we monitor new job opportunities and those who are open to them in order to find who is the best for the role. Headhunting is our passion, so we keep improving our skills and methods as well as discovering new trends. We keep fingers on the pulse of various sectors our recruiters hunt in. That is why we are still among the top headhunters on the market.
How do we proceed?
First we identify our client's requirements on the candidate
We start by identifying what kind of person your business is looking for. Afterwards, we confirm a schedule and a range of services, including deadlines.
We define and approach suitable candidates
Based on defined requirements we will find and discreetly approach potential candidates for the position – in person, over the phone, on the basis of matching, but also built contacts and references.
The selection and testing of candidates
We challenge and test candidates– we will verify their knowledge, language skills, references. With those who successfully pass, we go on to arrange interviews.
Hiring and adaptation phase
We will help with the preparation of further interview rounds. If the candidate is successfully hired we will serve as advisers to assist in the adaptation process of hired employees in their new roles.